"Lady Justice" ~ La Justitia de Dios ~
Que es justicia divina? ~
La justicia de Dios, uno de los atributos más notables de Dios

en las Escrituras, es también uno de los más evasivos.
Las Escrituras distinguen cuatro aspectos de la justicia.
Esta justicia de Dios es invariable e inmutable (Ro. 3:25, 26).
Él es infinitamente justo en su propio Ser e infinitamente justo
B. LA AUTOJUSTICIA DEL HOMBRE
En completa armonía con la revelación de que Dios es justo
tenemos la correspondiente declaración de que ante la mirada
de Dios la justicia del hombre (Ro. 10:3) es como <<trapo de
inmundicia>> (Is. 64:6)
C. LA JUSTICIA IMPUTADA DE DIOS
Como se ha recalcado en las discusiones previas en cuanto a
la doctrina de la imputación, la importante revelación de la
imputación de la justicia de Dios (Ro. 3:22) es esencial que la
comprendamos tanto sobre los principios sobre los cuales Dios
condena al pecador como sobre los principios sobre los cuales
Dios salva al cristiano.
D. LA JUSTICIA IMPARTIDA POR EL ESPIRITU
Lleno del Espíritu, el hijo de Dios producirá las obras de justicia
(Ro. 8:4) del «fruto del Espíritu» (Ga. 5:22-23) y manifestará
los dones para el servicio que le han sido dados pon el Espíritu
(1 Co. 12:7). Se establece claramente que estos resultados se
deben a la obra que el Espíritu realiza en y a través del creyente.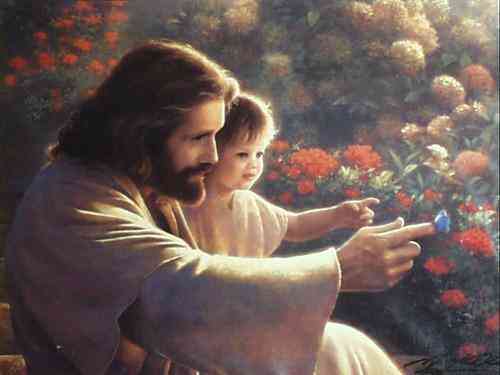 < In Hungarian /translate" <
Iustitia - a bekötött szemű istenség
A justice, vagyis az igazságosság a négy sarkalatos erény egyike, az okosság, a mértékletesség és a lelki erősség mellett. Fogalma az antik mitológiához nyúlik vissza, ahol női alakban ábrázolták. A görög mitológiában a tisztán látásról híres Themis lánya, Diké jelképezi, aki az igazságosság és a jog istennője, míg a rómaiaknál Iustitia szimbolizálja. // hungarian edition // ~ translate <
The personification of justice balancing the

scales

of truth and fairness
Az
ókori egyiptomi vallás
szerint
Maat
istennő volt az igazság és a rend,
valamint a törvény megszemélyesítője. Justitia az igazságot megszemélyesítő
római
istennő, a
görög
Diké
illetve
Themisz
istennők a megfelelője.
Rómában
Justitia megjelenítése papjaival egyetemben nem örvendett túl nagy
népszerűségnek, jobban kedvelték a vele sok hasonlatosságot mutató
Aequitas
istennőt, a jogegyenlőség, méltányosság istennőjét, akit gyakran jelenítettek
meg mérleget tartó nőalakként. Az igazság istennőjének kultusza
Tiberius
római császár
korában alakult ki.
Az ábrázolásokban a kard (pallos) a bűnös megbüntetésének
a bűnösre lesújtani kész kard) jelképe.
A mérleg a mérés, mérlegelés, bíráskodás, megítélés, kiegyensúlyozás,
a kiegyensúlyozottság, az igazságosság, az okos belátás jelképe.
Az égi és a földi, az isteni és a túlvilági igazságszolgáltatás szimbóluma.
A 15. század óta Justitiát gyakran ábrázolták szemkötővel. A szemkötő
tárgyilagosságot képvisel, ítéletét ne befolyásolja hatalom, pénz vagy
gyengeség, az igazságban a pártatlanság érvényesüljön.
Iustitia
az ókori római mitológiában a törvényhozás, az igazság istennője,
akit mérleggel a kezében, bekötött szemmel ábrázolnak, jelezve ezzel azt,
hogy nem részrehajló. Bal kezében mérleget, jobb kezében kardot tart és
lábánál egy kígyó található. Legfőbb őre az eskünek, védi a magántulajdont,
oltalma alatt áll a segítségre szoruló; ő az igazságosság és az erkölcsi
világrend őre, aki mindig igyekszik igazságosságot, egyenlőséget létrehozni.
Attribútumai közül a mérleg az isteni igazságosság mitológiai szimbóluma,
amely mindig azt jelzi, hogy meg kell találni a határt a jog és a jogtalanság között.
A mérleg két szárát Iustitia tartja egyensúlyban, amely arra utal, hogy egyenlő
mértékben oszt jót és rosszat, kinek-kinek érdeme szerint. Ennek segítségével
dönti el az egymással szemben álló emberek sorsát. Pontosan mérlegeli a bűnt
és az ártatlanságot, tehát az arányosságra törekszik.
A bekötött szem eredetét tekintve homályos, a toleranciát jelenti a bírói gyakorlatban.
Iustitia jobb kezében található kard a büntető igazság szimbóluma; ezzel veszi fel
a küzdelmet az istennő a rossz ellen azért, hogy megvédje a jó erkölcsöt.
Végül a kígyó, amelyet nem minden ábrázolásban tüntetnek fel, a jogban
az óvatosságra, a bölcsességre valamint az igazságra utal. Mivel egyesábrázolásokban
Iustitia lábbal tapossa el a kígyót.
Ezen összefüggésben jelentése a bűntőlvaló elhatárolódás...
A Justicia - latinos alakban Justitia, az igazság Istennőjét ábrázoló márvány szobor eredetileg az egykori Igazságügyi Palota aulájának legfőbb ékessége volt.
Blog - Justitia - egy ördögi színjáték
.
La justicia del mundo se basa en la equidad. Lo mismo para todos.
Todos, a igual comportamiento, han de tener lo mismo..
La justicia divina, salvación para el hombre..
https://www.youtube.com/watch?feature=player_embedded&v=vLEy9EPpG3k